Review by Midwest Book Reviews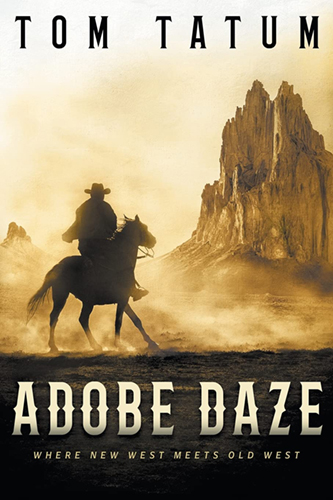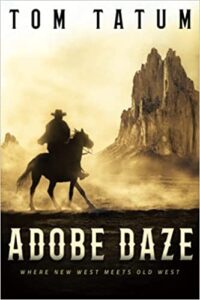 Adobe Daze features an unusual format: it's a Western story set in modern times (2019), focusing on a family's struggle to save their ranch.
Because of its modern setting, the Western story features contemporary social trappings that appear alongside horses, cowboys, and ranches: "Trey Stuart's hands were on the leather covered steering wheel of his father's very nimble and dangerously fast black Maserati 650 GT coupe as the pump jacks in the New Mexico San Juan Basin's natural gas field flew by on Highway 550 north. The Ferrari engine's three hundred and ninety horsepower V-8 Atom motor sling shot the 650 GT to a 130 miles per hour."
As in old-style Western novel environments, "…life was in balance in the big empty western United States. Freedom still flowed like a raging river under the forever-blue sky, which was still punctuated with snow-capped mountaintops in spring."
At stake is more than a family heritage. Also on edge is the survival of Native American tribes and the legacy of white settler achievements, evolving threats between these forces and rival cartel drug gangs as the bullets fly in rural New Mexico.
From early Pueblo history to modern-day rehab and rebellions, the contrasting milieus of white and Native American worlds and the special interests of different peoples operating within these cultures come to life against a Western backdrop. Few others Western incorporate this feeling and these nuances of past and present.
Tom Tatum is particularly adept at capturing the social and political contrasts and conflicts between different people who all have visions of what opportunity, freedom, and achievement could look like in the West. Equally appealing are the contrasts between characters as Trey faces the equally appealing Maria Duran ("M"), a formidable force in her own right who drives a restored Shelby Mustang, drag races, and rides fast horses.
Tatum also builds intrigue over the possibilities of secret colonial Spanish gold mines, fosters a romance, and acknowledges cultural differences: "Too many white boys play with pretty Apache girls and disappear once a parent finds out."
The result may be billed a Western, but to view Adobe Daze as a traditional story of the past would be to do it a disservice. It's both a contemporary examination of the roots and results of long-standing cultural attitudes and interactions and a story of love, struggle, and intrigue as modern-day issues in New Mexico and Colorado come to life.
Adobe Daze is recommended for libraries strong in contemporary cultural stories of struggle, Native American experience, or Western fiction. Ideally, it will also be chosen by book reader groups that look for contemporary stories that redefine the Western genre.
Review republished with permission from:  D. Donovan, Senior Reviewer, Midwest Book Review