TELLURIDE – Top of the World
Other Purchase Options
"Telluride Top of the World is a page-turning tale of ranching, skiing, drug dealers, developers, cowboys, uranium miners, Indian mystics, Spanish settlers, politics, murder, and of course sex."
After a nearly ten-year absence, young Cooper Stuart has returned to his family's historic cattle ranch to continue the legacy of his father and grandfather. But instead of finding a prospering business, Cooper finds the YbarC in deep financial problems thanks to his widowed mother's mismanagement. Now the once strong ranch that was the envy of Colorado communities is now teetering on the edge of bankruptcy with no relief in sight. To make matters worse, unethical and ruthless corporations like Ajax Ski Company are pressuring the Stuart family to sell their vast acreage and water rights to support Telluride's newest money-making industry; ski resorts.
Resolute to mend their financial woes and bring the ranch back to its former glory, young Cooper unexpectedly finds himself being sabotaged by corruption, betrayal, and murder. With no other option, he falls back on the strength and teachings of his deceased grandfather and steels himself for an all-out range war. With a determination harder than steel, Cooper finds himself making more enemies than friends and even the women in his bed can't be trusted.
Or can they?
Steeped in the beauty, intrigue and rich history of late 1970s Telluride, this Western thriller pits Old West values and honor against New West mindsets and greed in Southwest Colorado for an edge-of-your-seat page-turner that will have readers wondering who is friend, and who is foe, right up to the very end. So pull on your boot cut jeans, strap on some spurs and lever a bullet into a saddle rifle for a Four Corners adventure centered on conservancy, Indian rights, love, lies, drugs, and corruption of an evolving late 1970s Telluride.
Keywords: Western fiction, Historic Fiction, Action and Adventure, Adult Western Fiction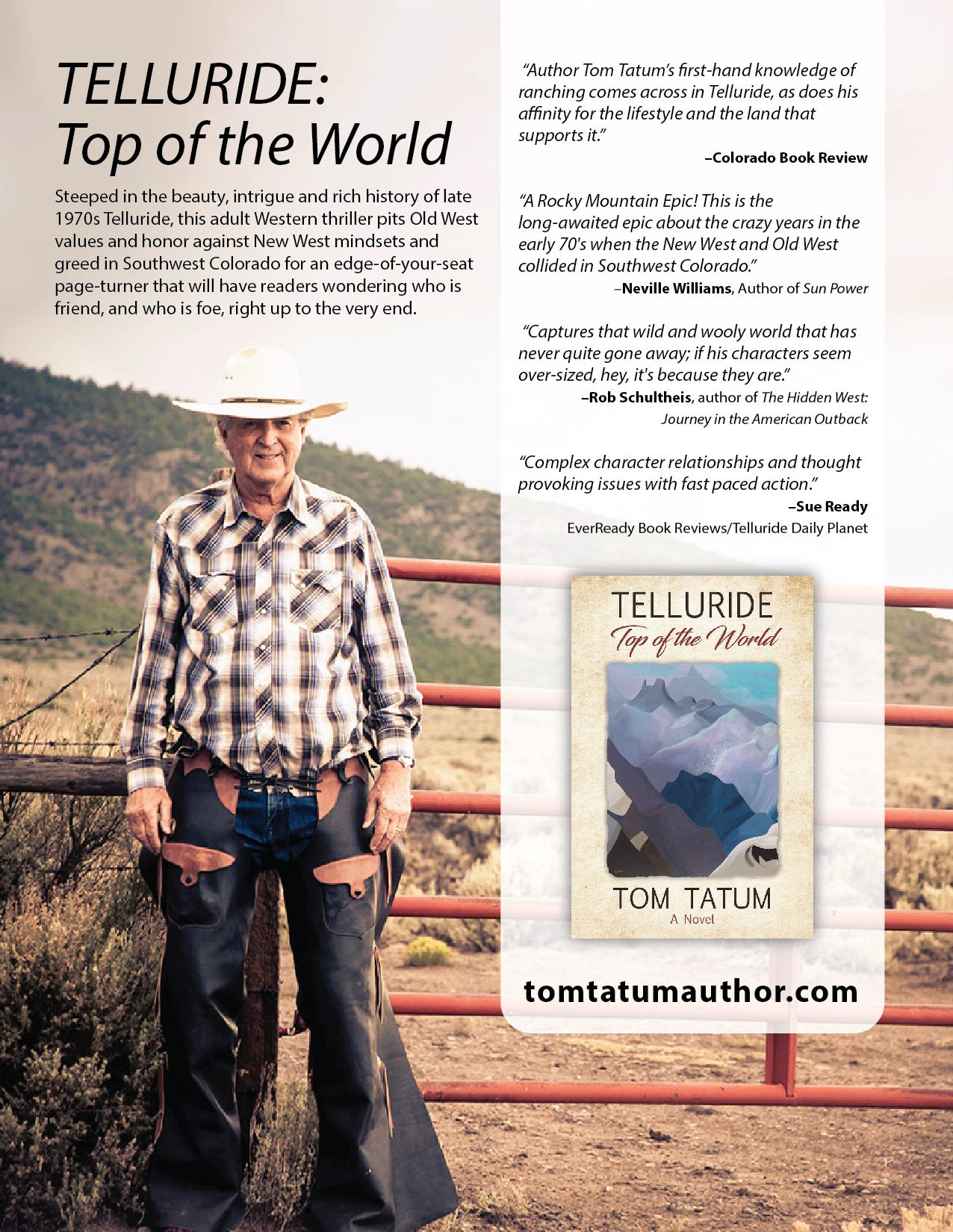 AS SEEN IN ROUNDUP MAGAZINE
About The Author
Author, TV & Film Producer/Director, Conservation Advocate, Scholar, Husband, and Father. A veteran of the entertainment business, Tom Tatum's newest book, Telluride-Top of the World, is the much-anticipated sequel to Fiji 1970. As an accomplished film and TV producer, Tatum's work has been seen by a worldwide audience and includes notable titles like Double High, Winners Take All and Greenpeace's Greatest Hits. When not running Ute Peak Solar, Inc., roping and riding on his Ute Peak Ranch in New Mexico or spending time with his beloved wife, Kathryn, he can be found skiing the "white gold" on the vast slopes of Telluride.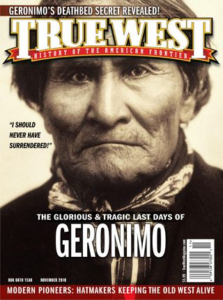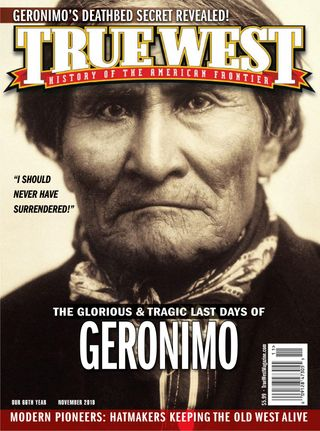 "Tatum's Telluride: Top of the World (Outskirts Press) is his sequel to his first novel Fiji 1970. His prose reflects his firsthand knowledge of his many years spent in the San Juans that surround Telluride and his experience in dramatic storytelling as a film producer. First-time readers of Tatum's murder mystery will want to go back and read his first novel while awaiting the next volume in the series."
~Stuart Rosebrook, Senior Editor, True West Magazine, November 2019